Another high profile relationship is on the brink of break-up: by the end of 2021, Capital One will withdraw its partnership from retail giant Costco.
For those that hold a Capital One Costco credit card that leaves many questions unanswered. What will happen to your Capital One account? Who will Costco partner with next? Can you still use a Mastercard to buy Costco's pizza and churros? Will answer it all below so just continue reading.
In 2014, Capital One bank announced that its Canadian branch had formed a partnership with Costco Wholesale. The bank effectively became Costco Canada's sole credit card issuer with this announcement.
The Costco Capital One Mastercard offered some pretty impressive benefits to cardholders. It featured no annual fees and doubled as a Costco membership card. Costco members received 3% cash back on restaurant purchases, 2% on all gas purchases, and up to 1% on all other purchases.
Now, only seven years later, the two conglomerates have ended that partnership. This news will take effect by or before late 2021.
If you're wondering why the Capital One and Costco partnership failed, you aren't alone. News of the partnership ending has implications for which credit cards you can use at Costco and Hudson's Bay in Canada. Keep reading to learn what those implications are and how they could affect your card use.
4 Reasons of Failed Partnership
The Capital One cash back Mastercard was created exclusively for Costco members. Although cardholders could use the credit card at all locations accepting Mastercard, not just Costco.
The feeless, up to 3% cash back card had a competitive annual interest rate of only 19.75%. It also featured benefits like:
Price protection
Purchase Assurance
Common carrier travel accident insurance
Travel assistance
Zero liability
One cool feature of this rewards card was that it had no cap on cash back earnings. Cardholders could collect rewards without yearly or all-time limits.
With all of these advantages, why would Costco let its Capital One partnership slip through its fingers? Capital One is probably ending its Costco loyalty program because Costco and its members benefited more than Capital One did.
We'll explain the four reasons Capital One wasn't benefiting from its Costco partnership next. Stick around to get answers to all of your burning questions, including whether you can use your Mastercard at Costco going forward.
1. Capital One Faced an Uphill Battle Winning Costco Customers
Capital One's partnership with Costco was rocky from the beginning. American Express simply switched its Costco cardholders to a new credit card accepted by the retail giant.
Not acquiring Amex's Costco customers meant Capital One had to build up its customer base from scratch. And that was easier said than done considering how hard of a time Capital One faced gaining a foothold in Canada.
At the same time, Capital One also had to win business from Amex. American Express drove hard competition, opening up two new card offerings to attract former Costco customers.
Ending its partnership only five years after launch hints that Capital One's battle to win Costco members hasn't been going well. But problems marketing its loyalty program is just one reason the Capital One-Costco partnership failed.
2. Capital One Is Reducing Its Canadian Footprint
Its partnership with Costco isn't the only business deal Capital One Canada is backing out of in 2021. The bank and credit card company also recently announced that its Hudson Bay partnership will end in mid-2021.
This comes after Capital One stopped taking new customers for its leading Canadian rewards credit card — the Aspire Travel World Elite Mastercard. And before that, the company canceled its IHG- and Delta-branded credit cards.
Along with its announcement that its Canadian partnership with Costco would end, Capital One shut down its Montreal and Toronto call centres. All of these moves signal that Capital One is trying to pull back from the Canadian market.
3. Capital One Couldn't Compete with Canadian Banks
It's notoriously difficult for American banks to compete in Canada. And even with the Costco partnership, Capital One hasn't managed to gain a significant foothold in the market.
Why? For one, Capital One failed to secure an exclusivity contract with Costco. Not having exclusive rights to Costco's members meant customers could use any Mastercard, not just Capital One's, to pay for wholesale goods.
And even among Mastercards, Capital One couldn't compete. Its cash back rates paled in comparison to Canadian competitors like BMO, MBNA, and Scotiabank's Tangerine.
For example, BMO's cash back card offered 1.5% on all Costco purchases. Compare that to only 1% cash back Costco members received when paying with the Capital One Mastercard.
4. Capital One Wants to Focus On Own-Brand Credit Cards
A spokesperson from Capital One has stated that the company will shift focus to its own-brand credit cards. And experts speculate this is because the Costco cash back card wasn't profitable enough.
Some sources have stated that Costco forced Capital One to give up interchange fees on its rewards card. That means it could only achieve profits when Costco members used their Capital One card at non-Costco businesses.
Switching focus to non-partnership credit cards is a profitable move for Capital One. But what about Costco? Will members be forced to use another credit card at the wholesale retailer?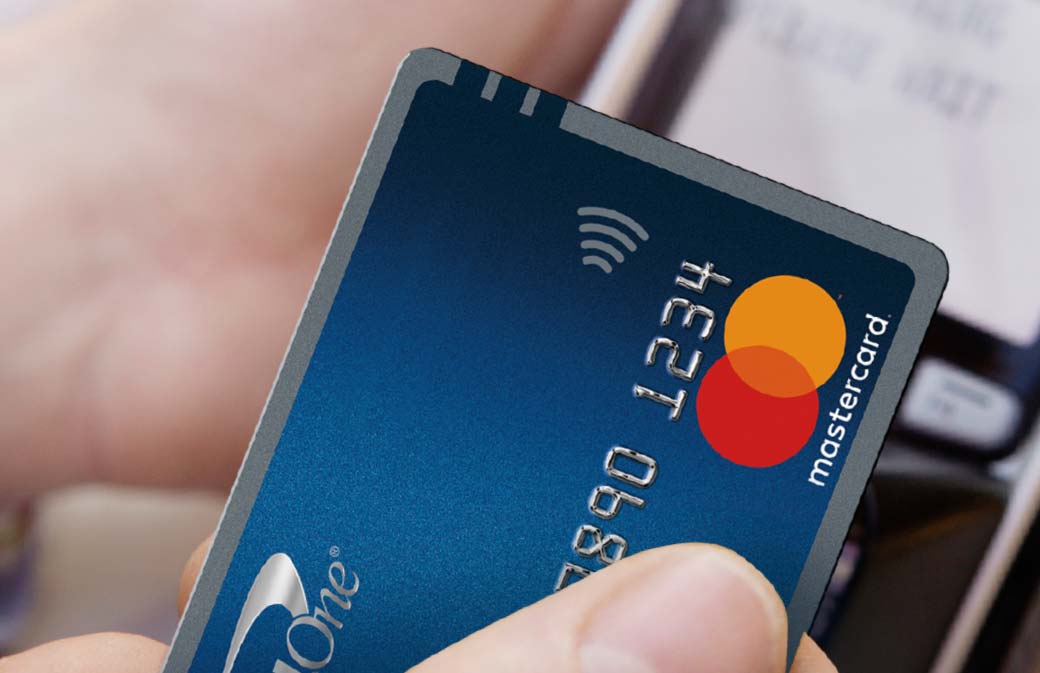 What Happens to People Who Have the Capital One Mastercard® Costco Card?
Costco is currently still accepting Capital One Mastercards. The retailer has yet to announce when and if it will stop accepting Capital One's cash back credit card.
However, there are two pieces of evidence suggesting that you won't be able to use your Capital One Mastercard at Costco for much longer.
Firstly, there's historical evidence from American Express's failed partnership with Costco. When that partnership ended, American Express moved current cardholders onto its other loyalty program credit cards.
Another piece of evidence comes from Capital One's announcement that it's closing two of its major Canadian call centres. That move signals that Capital One could close out its Costco cash back card accounts altogether.
Related Article: How To Talk To Canadians the right way
Who Will Costco's New Credit Card Partner Be?
Before partnering with Mastercard, Costco had an exclusive relationship with American Express. That partnership lasted 15 years, during which time the wholesale retailer only accepted American Express cards.
Costco has a track record of only accepting credit cards from one network. So, whether you can use your Capital One Mastercard for Costco purchases will depend on who it chooses as its new credit card partner.
At the time of this publication, Costco Canada has yet to announce a new credit card partner. Some have speculated that Costco will go with a leading Canadian bank. BMO, MBNA, and Scotiabank are all contenders.
There's also the possibility of Costco Canada following in its US branch's lead. Costco in the US has a partnership with Citi Bank and only accepts Visa credit cards.
A final potential partner for Costco Canada is American Express. The two companies had a 15-year partnership before Costco entered its deal with Capital One.
In sum, you don't have to toss your Costco Capital One credit card just yet. Keep an eye out for more updates from Costco to find out if you need to switch cards.
What Cards Are Costco Accepting Now?
Costco Canada currently accepts all Mastercards. This includes the Capital One cash back credit card for the time being. But once the partnership is officially over at the end of this year, all that could change.
We mentioned above that Costco has only ever accepted credit cards from one network. The three biggest credit card networks in Canada are Visa, Mastercard, and American Express.
Visa is the largest credit card network in the world. And Costco has a successful track record with Amex. These facts make Visa and Amex top contenders for a coveted Costco partnership.
Interac is also a top contender. This Canadian credit card network holds 46% of the Canadian market. And that's a far cry from #2 credit card network, Visa, which only holds 31% market share.
Still, it would make the most sense for Costco to partner with another issuer offering Mastercard. That way, it can avoid ticking off members who will have to switch to a new credit card network altogether.
Will Costco Still Accept Mastercards?
For the time being, yes, Costco is still accepting Mastercard. This could change, though, depending on who Costco chooses as a credit card partner going forward.
It will be interesting to see which credit card issuer Costco accepts next. Because the answer to that question will determine which cards the retailer accepts after this year.